Business Ideas with Empowering Local Farmers, Three IPB Students snatches Two wins at a Time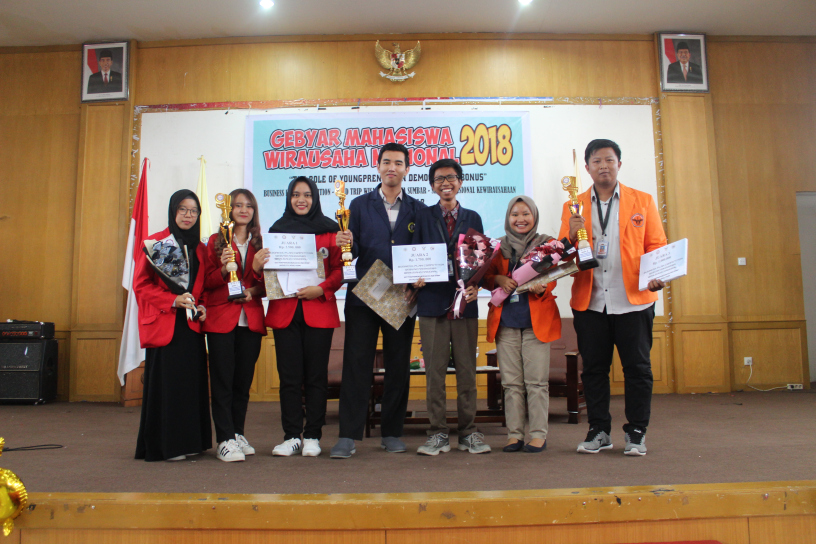 Three students of the Bogor Agricultural Institute (IPB) did not want to be just ordinary students. They took the initiative to initiate a souvenir business. They shared their ideas in the Business Plan Competition at Padang State University (UNP). The competition entitled Student Entrepreneurship Festival will take place from 10-13 October 2018.
The three IPB students are Audhi Aprilliant (Statistics Department), Rhavif Budiman (Department of Mechanical Engineering and Biosystems) and M. Arif Ilyanto (Department of Islamic Economics).
According to them, the high number of tourists in Bogor is a business opportunity, especially the food souvenir business. "This gift is in the form of a cake that we named" Arjuna Milk Cake Bogor ". The main ingredients are cheese and milk, but we don't forget to include the results of local farmers, namely taro, mangosteen, banana and pineapple, "said Audhi as Team Leader.
They carry four natural ingredients of Bogor because they are considered to be of use which still needs to be improved. Besides that, the existence of the cake is expected to be able to promote the potential and local wisdom of Bogor.
Even though the current cake snacks loaded on the market, they still believe that if their business is developed it will shine. This is based on some of the advantages they offer including: without preservatives and artificial coloring, it looks unique, has a distinctive taste and invites buyers to participate in empowering local farmers, especially farmers in the Bogor region.
Thanks to their hardwork, they finally succeeded in bringing the Second Champion in this competition. Koes Plus Hostel is a silent witness to their struggle. In addition to winning Second Place, the team 'Arjuna Milk Bogor Cake' also received the title of Best Poster. "I am optimistic that I can win this competition, because in addition to preparing it well, we also carry out a mission of usefulness for others," concluded Rhavif. (jhn)
Sources